Description
You Can't Build the Brand of Your Dreams Without Knowing How to Protect It First.
Your business will never succeed if you don't have the proper legal knowledge and resources to protect and run it with confidence.
This legal handbook is what every entrepreneur needs.
Wow! This is a must-read for all entrepreneurs. I've been in business for 5 years and I wish I'd had this book when I first got started. This handbook is written in non-legal jargon and tells you exactly what you need to grow your business and keep your profits.
I wish this workbook was around when I started my business years ago. I recently used it to create and launch a new product line for my existing service business. The information I learned about my market was priceless and the secret to my successful 5 figure launch.
What Comes in the ULL Bundle?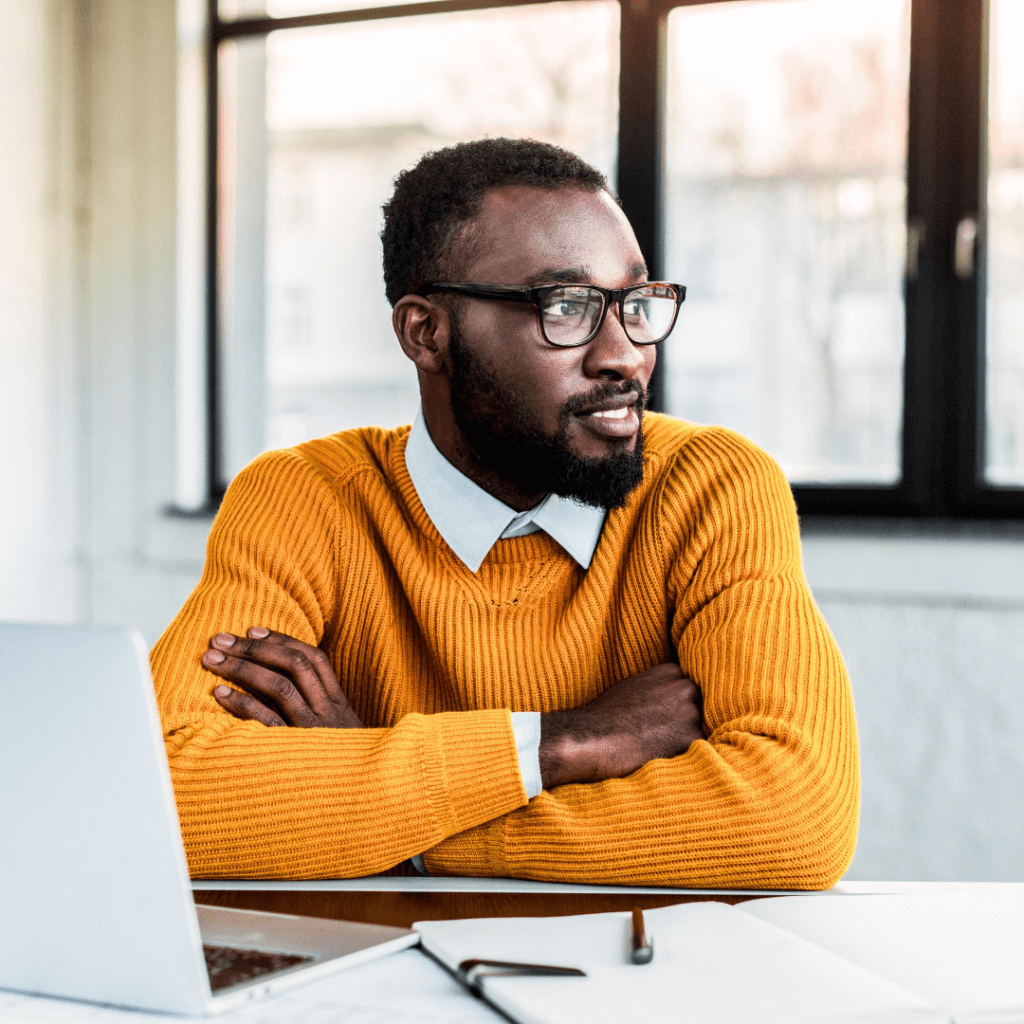 Don't shoot the messenger though. 
Here's What You'll Learn in the Ultimate Trademark Blueprint...
Step 2: Clearing Your Trademark for Use
Step 3: Tackling The Application
Step 4: Post Registration
LaConya 'The Brand Attorney' Murray is an
intellectual property attorney and entrepreneur
advocate. In 2014 she transitioned from Murray Law
Group to Off the Mark IP Solutions with a mission
to help high achieving professionals prosper from
their creative genius by protecting their brand,
content, and ideas through trademark, copyright,
and business development solutions.
LaConya credits her entrepreneurial spirit to her
grandmother. Watching her grandmother command
her craft and make a living doing what she loved,
LaConya learned that she did not have to shrink
herself in order to fit into someone else's box.
As an attorney who not only practices law but also
writes books, hosts a podcast, and creates courses.
LaConya has the unique position to understand what
it takes to use her education and experience to
create a business that allows her to stop trading her
time for dollars and live the life she's always
dreamed.
Through the Own Your Genius podcast, the Genius
Insider Incubator, and her YouTube channel,
LaConyaMurrayTV, LaConya empowers
entrepreneurs to grow boldly in their brands by
making sure they have the knowledge and tools they
need to own their genius.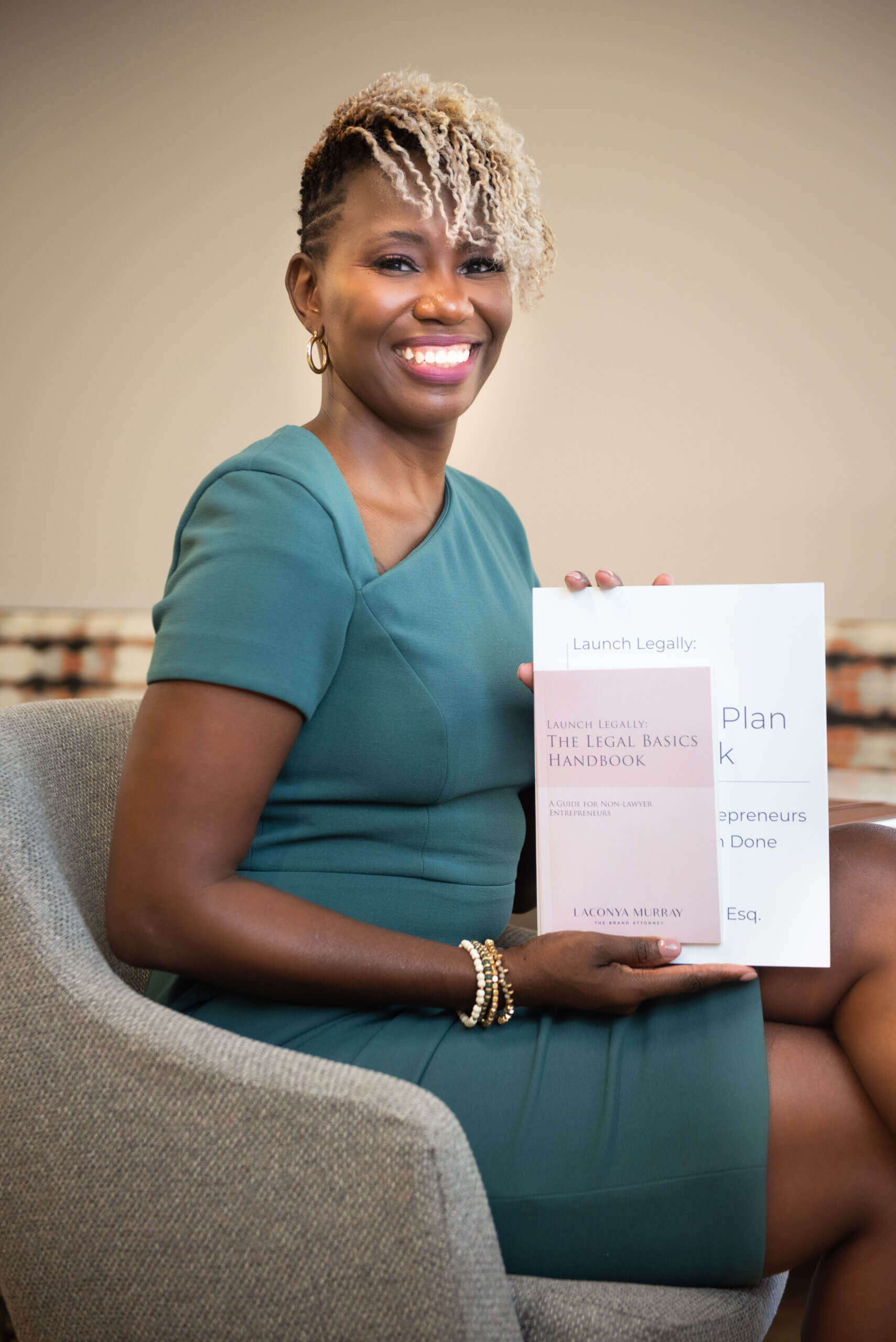 Friend, it's time to stop half-stepping in your business and start running it like the True Boss that you are.
The Ultimate Launch Legally Bundle was created to help Do-It-Yourself Entrepreneurs like you:
Here's What Inside the Launch Legally Business Workbook...
Where are you in your business?
You're ready to transition into entrepreneurship but you want to have your legal ducks in a row first.
You have an idea for a business but don't know where to start.
You've launched your business but have been riding dirty with no plan, trademarks, or understanding of legal basics.
Here's What Inside the Launch Legally: Legal Basics Handbook...
My biggest challenge prior to joining the Blueprint was making sure my company name wasn't already taken before I spend money branding my company. It was stressful because I knew checking Google wasn't enough. I also knew it cost a lot of money to hire an attorney when you are starting a new business. After joining the Blueprint all of this changed! I didn't know you have to submit paperwork for the name and logo separately. I also didn't know I don't own the logo even if I paid someone to create it bring my idea to life.
Now I have a clear understanding about trademark and copyright. I also know how to do my own search and to submit paperwork.
If you are on the fence about joining, do it! It is worth every penny if you want stay out of legal trouble or understand what you are paying your legal team to do. Knowledge is Power!!
I'm still digesting all of it. This is a great course for entrepreneurs already in business and those who are ready to launch in less than 6 months since they'll have real data to use. If I took it a year ago when I was starting my business, this would have been only good information like business law in undergrad but now I'm able to apply or execute the information for my actual business.
C. Wright - Business Owner
It's more apparent to me how much work Trademark attorney's need to do in order to help a client. This course opened my eyes to the process and how I need to really plan my Trademark process. I believe I am equipped because of this course to get started NOW. This course was worth every bit of the price I paid. It certainly pays to get in early on an offer.
I got up on a Saturday morning and took this course because I have a trademark for the business I've poured so much of myself into, plus daily social media marketing and branding, that I really can't afford to let it go unregistered any longer. I've been hesitating to hire someone else to do it because of the expense. I didn't know what to expect but let me tell you Connie walked us through every single step that SHE follows to register a trademark for her own clients. I'm an attorney and a DIY type but I realized that if I had tried to do this myself before the course I would have gotten it wrong and ended up having to pay a higher fee to straighten it out. Do yourself a favor –take the course and save yourself some money too!
Frequently Asked Questions
Most frequent questions and answers
Will this help me with my trademark application?
The Ultimate Launch Legally Bundle was designed to take the mystery out of the United States Patent and Trademark Office trademark application process by providing trademark basics and addressing common mistakes people make when filing their trademark applications themselves. 
No attorney client relationship is formed until a client retainer is signed. Purchasing the ULLB does not make me or any attorney associated with Off the Mark IP Solutions your attorney.
Can you guarantee my application will be approved?

No. We do not offer any guarantees. If your application receives an Office Action, you can retain our office to respond at a discounted fee. 
What exactly am I getting with this purchase?
The ULLB includes a digital copy of the Launch Legally: Legal Basics Handbook, a digital copy of the Launch Legally: Business Plan Workbook, and access to the Ultimate Trademark Blueprint digital course. The course is prerecorded which allows you to complete it at your own pace.
What if I have questions?

Your purchase gives you access to our free community, the Genius Lounge where we host monthly q & a sessions. General questions can be submitted to be answered during these sessions. If you have specific questions, you may schedule a discounted consultation through your account dashboard.
What is the refund policy?
You Can't Build the Brand of Your Dreams Without Knowing How to Protect It First.
So, are you ready to Launch Legally?