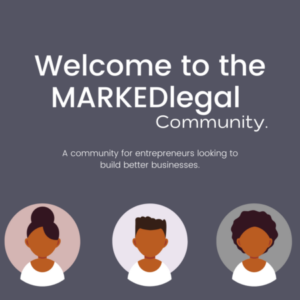 MARKEDlegal. Community
Welcome to the MARKEDlegal. community! This is a free community run by Attorney LaConya Murray to help entrepreneurs build better businesses. Here you can start discussions, participate in conversations, and connect with ambitious entrepreneurs.
Viewing 1 - 6 of 6 discussions
You must be logged in to create new discussions.